House Cleaning in South Park
Would you like to get an estimate to have your home cleaned?
San Diegos Top Rated Maid Service
Your Happiness is Guaranteed.
House Cleaning in South Park
South Park in San Diego is a delightful place to call home. As home to the South Park Historic District, it developed as a streetcar suburb. Many homes in the neighborhood are historic as well, dating back to 1930 and earlier and typifying the Spanish Colonial Revival and Craftsman styles. The trees that grow along the streets in the business district provide welcome shade on hot, bright San Diego days.

Whether you own one of those historic homes built during the early part of the 20th century or a more modern residence, Presto Cleaning is here to help you keep it clean.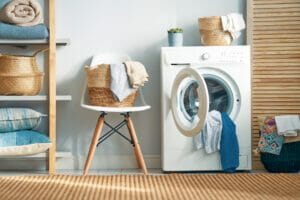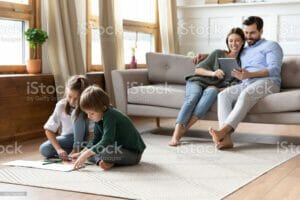 Reasons to Hire a House Cleaner in South Park
Our professional experience and our ability to focus fully on the task at hand means that we can give your home the thorough cleaning it needs for a spotless shine.
We can save you hours of hard work every time we come by to clean your home. We can perform our cleaning services as often as you like. With all that time you free up by hiring our team, it is easier to keep up with other priorities and to do more of the things you love.
Keeping up with cleaning your own home can be stressful, always making you feel like you have more to do. Breathe easy and relax, because we will do it for you.
South Park House Cleaning Services
Recurring cleaning in South Park
Many of our customers work with us on a recurring schedule for routine housecleaning. This is a great option if you have a busy schedule or simply want everyday life to be easier and less complicated.
Deep cleaning in South Park
We can get rid of hard-to-remove dust, dirt, mold and grime from your kitchen, bathroom, and other rooms of your home. Once every surface is spotless, we will sanitize them so that they are fresh and ready to use.
Move-in & move-out cleaning in South Park
If you are moving into a home in South Park or out of one, we can perform a floor-to-ceiling cleaning of every room and hallway. Whether you are the next resident or someone else is, the house will be move-in ready.
Windows & Detailed Cleaning in South Park
Your view of South Park should be clear and free of obstructions, without dust and grime getting in the way of the blue skies and beautiful homes surrounding your own. To ensure that you can look out on a clear view every day, hire our window cleaning experts.
You can spend less time cleaning and spend more time experiencing all University Heights, Balboa Park, Downtown, and more.